Click on the image to go directly to the store and get the 50% off.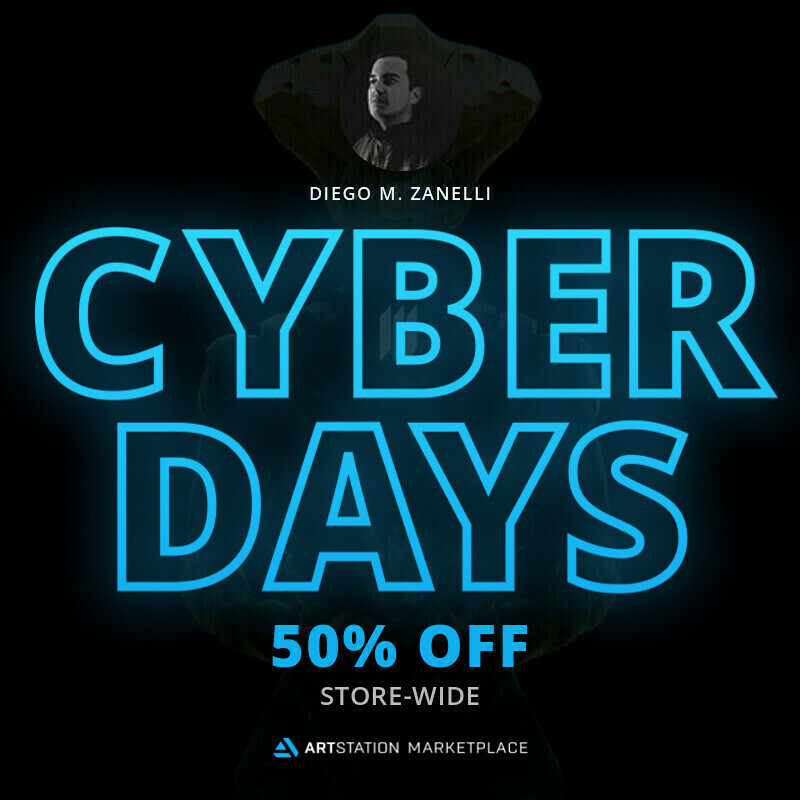 Hello fellows! ArtStation community, I want to say thanks to you all, thanks for those who invest time in read this and also spent some time and money on my store, I'm really grateful for that.
I never though in my life that I was about to get more than 800 hundred followers in just two months and the things are still rolling because I will be close very soon to get the 1k followers. For a humble artist that's a lot because that's a good way to keep spreading the good message.
No more to say welcome to the ArtStation Cyber Sale, a lot of amazing artist have a low prices on incredible products so go ahead and check out the marketplace, this is the address of my digital store here: https://www.artstation.com/a/562671
And a recompilation of some review and test from my products:
Enjoy it! til next time.